ARCh – Assisted Reading for Children
Inspiring children to read
There is a vastly increased need for ARCh support as a result of the Covid and refugee crises. 
We are continuing to recruit and train new volunteers to begin sessions in school as soon as possible.
Interviews and training are being conducted online via Zoom.
The wellbeing of volunteers and of our partner school communities is of the utmost importance to us and we have developed safe working protocols for all our volunteers in schools.
If you have any concerns please don't hesitate to contact us on info@archoxfordshire.org.uk
COVID-19
We have produced comprehensive risk assessments and a policy statement detailing adjusted ways of working which will keep our reading helpers, their children and school and ARCh staff members safe.
Our mission – to impart a love of reading to disadvantaged children in Oxfordshire, enhancing their lives and improving their life chances
Oxfordshire has almost 16,000 children living in poverty; ten of its wards are listed in the top 25% most disadvantaged nationally.
ARCh is an award-winning charity, unique in Oxfordshire, which reaches out to many of these children in primary schools across the county.
Since its inception in 2008 ARCh's professionally trained Reading Mentors have helped to transform the lives of thousands of children by giving them a lifelong love of reading
Today the charity has around 260 Reading Helpers who give their time generously to support the literacy and communication skills of 800 children in 120 Oxfordshire primary schools each year.  The number of schools requesting our service continues to grow and we have an expanding volunteer base.
Vacancies
Interested in helping children develop a love of
reading?
Sorry, no current vacancies, but please consider volunteering.
---
Vacancies subject to enhanced DBS check and references, as part of our commitment
to safeguarding children.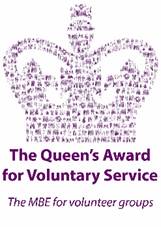 "I have huge admiration for all that ARCh does for both young people and its very committed and enthusiastic team of volunteers.  It is an outstanding example of a really well run and governed charity which has a clear strategy and sets very high standards for all that it does.  It is a hugely deserving winner of the Queen's Award for Voluntary Service."
Sir Tim Stevenson
Former Lord Lieutenant of Oxfordshire